A company with deep roots
...EVERYTHING YOU NEED TO KNOW ABOUT US
LANDGARTEN SHORT AND SIMPLE...
The foundation of Landgarten was laid over 30 years ago with the idea of bringing the yet unknown soybean to Austria, to roast them and offer them as a nutritious snack alternative to (mostly American) peanuts.
Time, patience and stamina were needed – but today we are proud to manufacture up to 350 tons of soya per year and our broad, organic snack-range consists of more than 40 products.
Now the whole story, with just a few more details…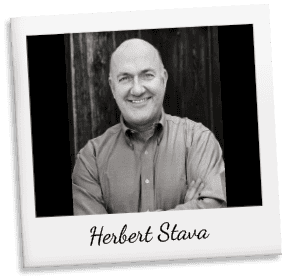 FROM A SMALL AGRICULTURE TO AN INTERNATIONAL COMPANY
It all started back in the mid-1980s, at the Stava farm in Bruck / Leitha (Lower Austria). The family-run farm dealt with a mixture of agriculture and animal husbandry. When it was time for the generations to change, the farm was handed over to the young Herbert Stava Junior and with that, a time of fundamental change had begun.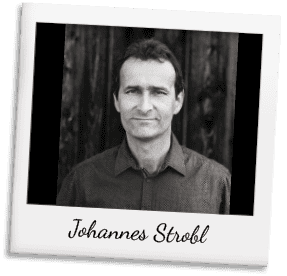 Herbert Stava Junior was prepared to take a lot of risks in order to successfully lead the agricultural business into a successful future. So much that he rethought and redesigned the base of his family's agriculture.
Conventional turned into organic, the barn turned into a roastery – and corn ultimately turned into soy! With so much change going on, he was lucky enough to not walk this path alone: Johannes Strobl, a young pumpkin farmer from Kapelln (region of St.Pölten), believed in Herbert Stava Junior's ideas and visions as well.

SOY UNITES
It was fate that brought the two organic pioneers, who are still close friends today, together. The young farmers got to know each other at a seminar about soybeans.
Both farmers were enthusiastic about the legume, which was still unknown in Austria at the time, and its potential was immediately recognized.
HARVESTING IDEAS!
A question that was present from the beginning: "How can we use this huge potential?" It was not a possibility for both of them to imitate something that others have already done before. All they really needed was a little push into the right direction:
"Right after the war, soy was the only thing we had. So we roasted it on the stove."
The flash of inspiration came with this story!
THE PERFECT SNACK
Austrian soybeans cultivated and roasted until they are crispy!
That's it! This is the regional snack that was still missing on the Austrian market. Also at that time, in cozy and traditional taverns there was no regional snack to enjoy your wine with. The young men decided that they would use this opportunity and sell their crunchy snack directly through taverns and local restaurants.
IF YOU DON'T REST, YOU CAN ROAST
The idea was easier said than done. Because "crunchy soy" was practically non-existent on the market, there was no ideal way to roast it satisfactorily. And again: "Everything back to the start."
PATENTED HOT AIR ROASTING
In addition to the lack of know-how about cultivation at the time, which had been mostly acquired through field trials over the years, there was also the challenge of proper roasting the soy beans. Neither the theoretically suitable hazelnut nor coffee roasters delivered the desired result. So they went one step further – they developed their own roasting process, which is still unique worldwide.
AND THE REST IS
HISTORY
Herbert Stava and Johannes Strobl knew from the start that one snack was not enough. So over the years they were determined to not only expand the product range but also their know-how. And so the repertoire of used raw materials grew: From roasted pumpkin seeds to crunchy almonds, but it was Herbert Stava's personal preference and love for chocolate that made them experiment with sweet snacks aswell.
From there, Landgarten's success story began. Within 30 years, a family-run agriculture developed into an international organic snack company. A story with many twists and turns and a very happy ending – even though it is not over yet!
And where is our soy actually coming from?
UNIQUE WORLDWIDE
SOYA FROM AUSTRIA
At Landgarten, all raw materials used are sourced from "as close as possible". In addition to our own organic agriculture, we work with regional farmers to meet the growing demand for soy beans. Our soybeans in Lower Austria and Burgenland are cultivated and harvested within a radius of around 25 km.
Landgarten uses a rare variety of seeds for their soy snacks which are hardly available on the market. In order to continue to guarantee independence and the best quality, we operate our own seed propagation. That's why we always have our quality under control.